Saturday, May 11th was DFW Marijuana March. A march to end cannabis prohibition and the drug war, saw the inclusion of many other organizations. Civil rights organizations like FIJA, the Fully Informed Jury Association was there to promote the use of jury nullification as a weapon against the drug war.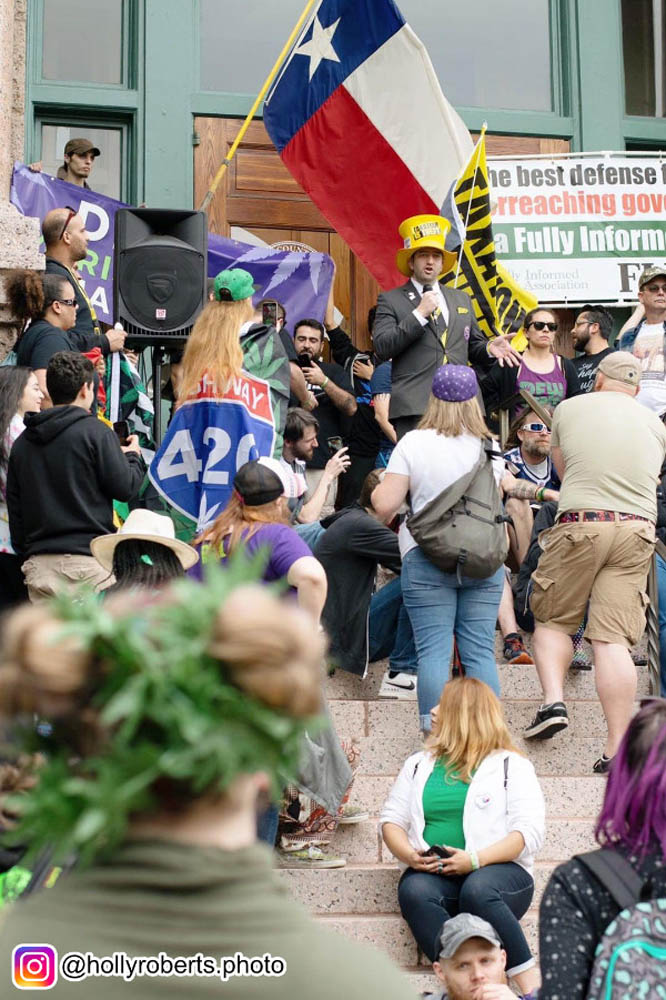 This event was an amazing step in the right direction. A police escort of over 100 officers blocked traffic for a march from Burnett park to the Tarrant County Courthouse, while hundreds, if not more than a thousand activists openly demonstrated that the consumption of cannabis is in no way a harmful behavior.
At the courthouse, speeches were delivered to the crowd, by many speakers including yours truly, Dan Taxation Is Theft Behrman, the only 2020 presidential candidate that can and will end the drug war.
As we marched back to the park, we received support from pedestrians and customers at all of the businesses we passed, and people in cars honked and cheered as we passed. There were no arrests, the police respected our protest, and the park was left cleaner than it was when the event started.